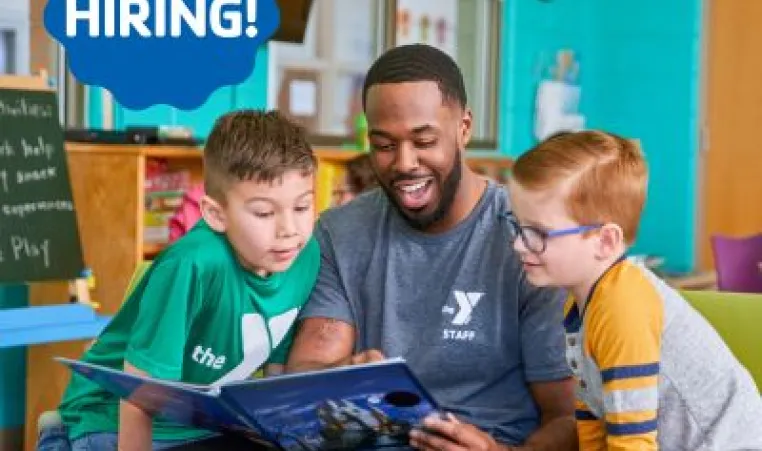 The YMCA of the Fox Cities provides trusted child care across our communities. Families and school districts rely on the care the Y provides at our school site partners. Working with children at the Y benefits everyone and is ideal.
Providing child care to school-age children is incredibly rewarding. Spend a few hours a day giggling, telling jokes, playing board games and creating art with children at an elementary school's gym, playground and/or multi-purpose room. This includes elementary schools within the Appleton, Freedom Area (St. Peter's), Hortonville (Greenville), Kaukauna, Kimberly and Neenah school districts. Working with school-age children can be a part-time job during the school year or we can offer you year-round employment
Y Care (as it's affectionately known) makes sure each school site is equipped with a wide variety of games, art supplies, books and toys to ensure the fun never ends. The Y also makes sure to train and prepare staff for just about any scenario while the kids are in our care. Initial new employee training is provided along with ongoing continuing education.
As a recognized childcare provider, individuals pursuing a career in education or early childhood can benefit from the real-world experiences the Y offers. For individuals looking to add to their income and their social lives, working with the Y's wrap-around school-age care program truly stands above the competition. All employees working more than 2 hours a week are eligible for a free Y membership (valued between $348 - $612 annually) and substantial discounts on programming & classes for themselves.
The Y has been a trusted, global service organization for 135 years and counting. The YMCA of the Fox Cities School Age Child Care programs are rewarding for everyone involved – staff, children, families, and schools. At the Y, we make sure staff are ready for whatever the day brings as well as reward that hard work with desirable perks. Find your why when you work at the Y!
Check out all our full and part-time positions and APPLY TODAY!