FOX CITIES YMCA SWIM TEAM
The YMCA of the Fox Cities Swim Team is a competitive program that focus on the development of all ages and abilities.
The Fox Cities YMCA Swim Team was created to encourage young athletes to develop honesty, caring, respect and responsibility needed to achieve their goals in and out of the pool. Through the teaching of commitment, goal setting and self-discipline, as well as the combination of individual and team aspects of the sport of swimming, each athlete on our team has the opportunity to discover what it is to reach one's personal potential.
Prerequisites
Ages 5 - 19
Ability to swim 25 yards continuously on front and back.
YMCA of the Fox Cities member
What to bring and wear?
Arrive at practice dressed and ready for the pool
Clothes, bags & other personal items should be stored in the locker room. Please bring your own lock and leave valuables at home.
Family-appropriate, clean swimsuit and swim attire is required
Sandals or flip flops only in pool area
Towel & goggles
BECOME A PART OF THE TEAM
Through the best coaching at all ability levels, each swimmer is given the opportunity to achieve competitive success at the highest levels. Our focus on team values and a sense of community within our competitive swim family propels the team to achieve its visions. The coaching staff creates an environment that nurtures teamwork, friendship, fun, healthy competition, good sportsmanship and a strong sense of team.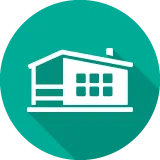 POOL LOCATIONS
The Fox Cities YMCA Swim Team proudly features four pools across the Fox Cities.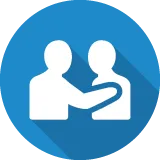 FCYST WEBSITE
Looking for information on the Fox Cities YMCA Swim Team? Interested in joining or volunteering?