ESPORTS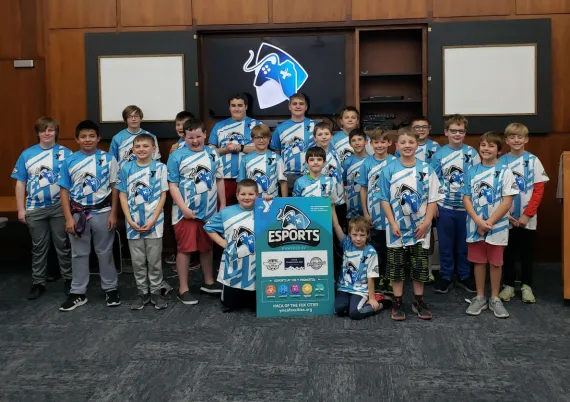 FALL REGISTRATION INFORMATION COMING SOON!
Join our Esports League (competitive video gaming), in which players ages 8-18 meet others with similar interests and compete to be the very best! Through the Y's Esports program, youth and teens are pushed to develop the social, strategic and problem-solving skills necessary to grow into thriving adults all in a safe, moderated, and inclusive environment. Our feature game is Super Smash Bros. Ultimate. Be on the lookout for more game options in the future!
Program Information:
Ages

Youth League: ages 8-12
 Teen League: ages 13-18
All participants will receive a FREE custom Esports jersey (players can customize the name & number on the back of the jersey).






ESPORTS TOURNAMENTS
Join us for pizza while having a fun night gaming with others around the area! 
Participants are required to bring their own Nintendo Switch, copy of Super Smash Bros. Ultimate, and have the Nintendo Online Subscription.
Blind Tiger Games: JUNE 20 | 4:30 PM
Appleton YMCA: JULY 12 | 4:30 PM
Neenah-Menasha YMCA: AUGUST 14 | 4:30 PM
Cost: $10