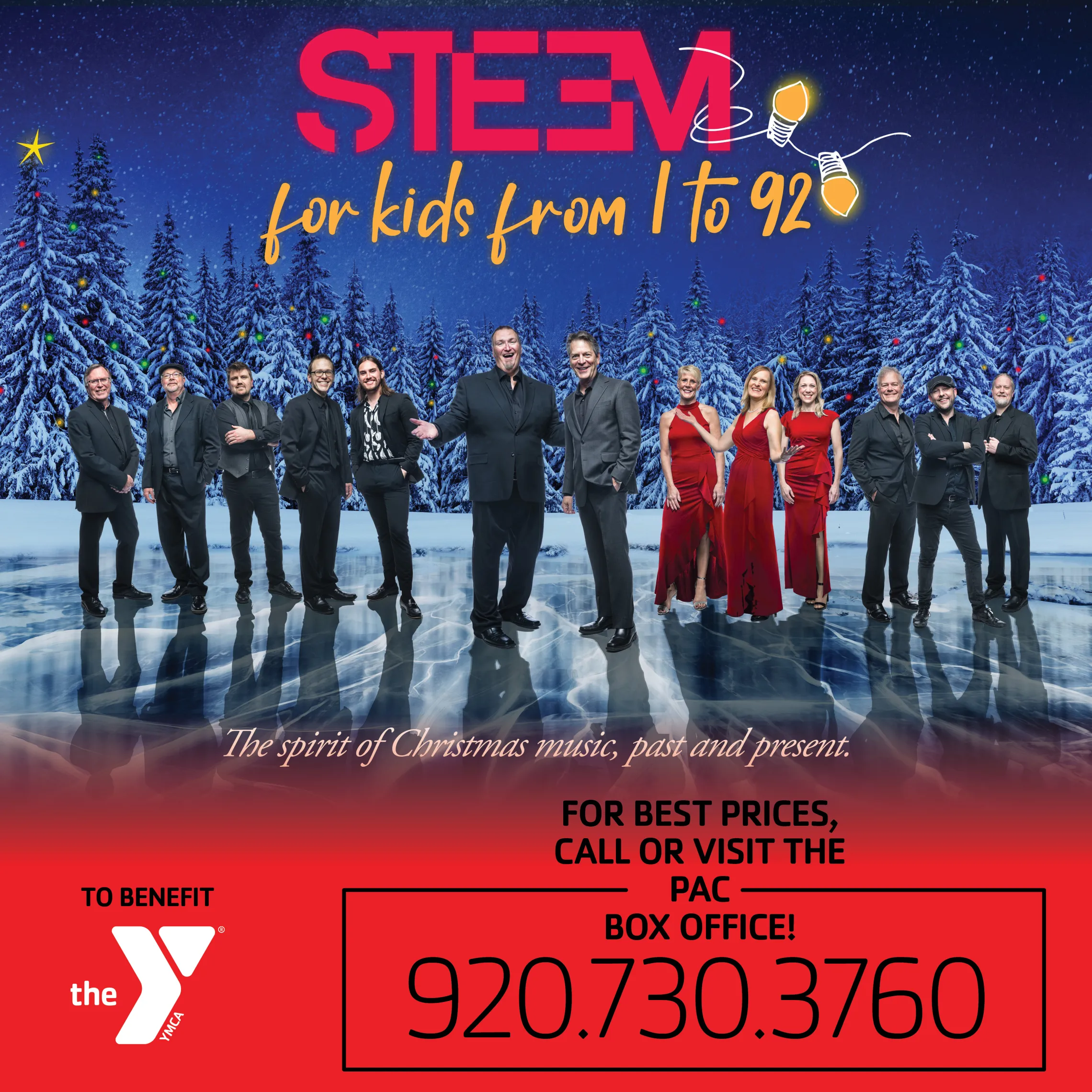 Steve March-Tormé and Vic Ferrari's Michael Bailey have joined musical forces for a very special holiday show at the Fox Cities PAC, "For Kids from 1 to 92!" to benefit The Y!
𝗧𝗵𝗶𝘀 𝘆𝗲𝗮𝗿 𝘄𝗲 𝘄𝗶𝗹𝗹 𝗵𝗮𝘃𝗲 𝗧𝗪𝗢 𝗽𝗲𝗿𝗳𝗼𝗿𝗺𝗮𝗻𝗰𝗲𝘀, 𝟭:𝟬𝟬 𝗣𝗠 𝗮𝗻𝗱 𝟳:𝟯𝟬 𝗣𝗠!
The show also features:
WAMI award-winning drummer Mike Underwood
Guitarists Mike Kapp, Phil Smyth, and Michael Murphy
Vocalist and keyboardist Kathy Hammond
The Neenah High School Touch of Strings orchestra
Len Nelson as emcee and on accordion
This performance benefits The Y, and is generously sponsored by Community First Credit Union and Miron Construction.
TICKETS*:
$45 – Orchestra
$35 – Rear Orchestra and Dress Circle
$25 – Grand Tier and Family Circle
*Service fees apply to all ticket levels.
For best prices, call your visit the PAC Box Office - 920.730.3760