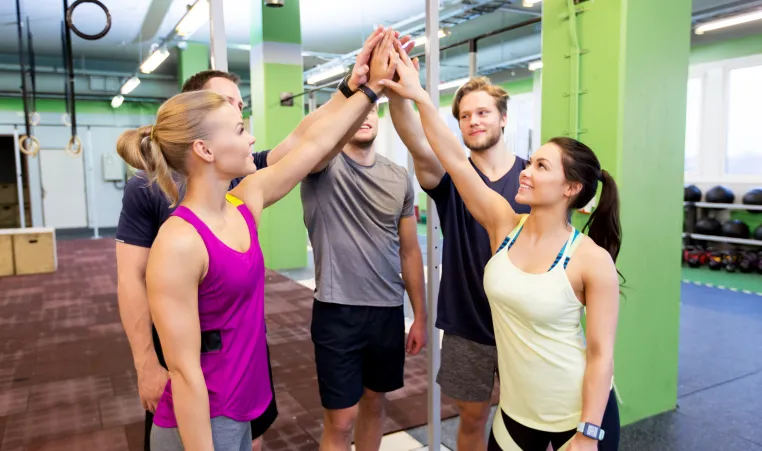 The start of the new year is a great time to look at all of your current habits. Are there any habits you currently have that can be tweaked, even just a little bit, in order to turn them into healthy habits? We're happy to share at least four healthy habits you can begin today to make sure your 2023 is off to a great start!
Stop hitting snooze. Snooze, sleep, repeat. Studies have shown that the fight against getting out of bed as soon as your alarm goes off has a negative effect on your health. Instead of reaching for that snooze button, let's make it a habit to get up and get a productive start to your day.

Y Tip: Try placing your phone or alarm clock on the other side of the room before you go to bed at night. You will physically have to get out of bed to turn off your alarm, meaning you are already in an upright position once you turn that pesky alarm off. Plus, putting a pause on snoozing gives you more time to enjoy a longer morning routine, which could consist of healthy habits like exercise or mindfulness activities. This could even make extra time for an early morning sweat session at the Y!
 
Skip the sugar. We get it – that caffeinated soft drink or large sugar-filled latte sure sounds like a good pick-me-up when the mid-afternoon slump rolls around. However, cutting out these sweet treats and replacing them with water can do wonders for your daily sugar and calorie intake. When this happens, you lower your chances of weight gain and other issues like high blood pressure. Take the plunge and swap those sugary beverages for water.

Y Tip: Try adding fruit to your water if you're missing the sweetness of sugary drinks. It will add a hint of flavor without any added sugar. Strawberries, lemons and cucumbers are some examples of fun additions to make your water more flavorful. Get creative!
 
Find new moves. If you are starting to dread your workouts, then maybe it's time to switch them up. Getting stuck in a workout rut can possibly lead you to plateauing or to quitting your routine altogether. If you're starting to roll your eyes at the thought of lacing up your sneakers, we encourage you to try a new group exercise class or workout format than what you're used to.

Y Tip: Did you know that the YMCA of the Fox Cities has over 500 group exercise classes each week to choose from? From low-impact to HIIT offerings, check out our group exercise calendar or meet with one of our certified personal trainers to explore your options. Go with a format you've never tried before or that you're not familiar with – you just may find your new favorite and reignite your passion for exercise!
 
No nightly scrolling. It may be one of the hardest habits to break – lying in bed, the comfort of the blue glow on your face as you scroll mindlessly through the internet. Studies show that looking at your phone before snoozing can have negative effects on your quality of sleep. Since we know sleep is just as important for your health as any other activity, we suggest powering down your device and allowing the sandman to do his job, naturally.

Y Tip: Choose nighttime activities which promote sleep, like practicing meditation or relaxation techniques. You will thank yourself in the morning!