GIVING TUESDAY | November 28, 2023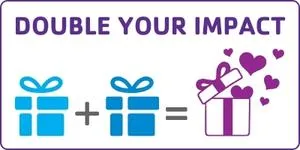 In celebration of Giving Tuesday, every dollar raised will be matched up to $25,000!
---
What is GivingTuesday?
GivingTuesday was created in 2012 as a simple idea: a day that encourages people to do good. Since then, it has grown into a year-round global movement that inspires hundreds of millions of people to give, collaborate, and celebrate generosity.
Why the Y?
The Y is a nonprofit organization, offering health, hope and opportunity. Through our work and commitment to our mission, we save and change lives, build buildings, send kids to camp and, through our example, help people experience the love of God. When you support the Y, you support individuals, children and families by giving them the opportunity to become their best selves in spirit, mind and body.
To do our important work, the Y relies on support from members, donors, volunteers and community leaders. Give today for a better us. 
LEARN ABOUT THE ANNUAL CAMPAIGN
LEARN ABOUT CREATING A LEGACY GIFT