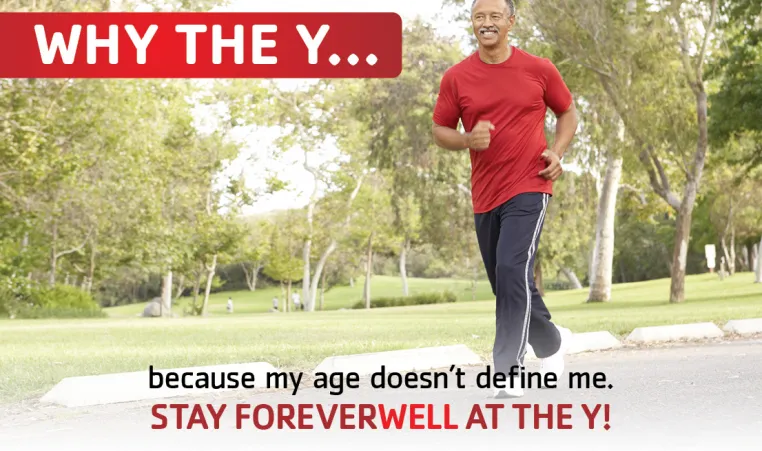 Age does not define you. Often, we hear words like "senior," "aging," "older," even "retirement," and it conjures up certain images and judgmental associations. I encourage you to change your perspective on aging and view it as a privilege. Not everyone gets to age. Let that sink in. You have accomplished many things in life. Take some time to pat yourself on the back for things like building a career, raising a family, serving your country, volunteering in your community and all the other ways you have given yourself to make things better for others. Now is the time for you!
Retirement can reward us with extra time. How are you going to spend your time? The YMCA of the Fox Cities values our aging community members and wants to support you, in offering and/or connecting you, to opportunities to strengthen your body, mind and spirit. It's not just about being physically fit, but about being mentally and emotionally fit as well. We are working hard to create a wide variety of options for you to practice that. Whether it is a trip, hike, new fitness class, bible study or massage, I encourage you to try new things, create new goals and be kind and patient with yourself.
Know your Y family is there, and ask your Y for guidance and support. Regardless of age, we are always adapting and growing. Your age doesn't define you, it empowers you!
---
Kate has spent her entire career, working in the field of community service. Prior to starting with the Y, Kate was living in Colorado where she spent 7 years facilitating programming and activities for adults ages 55+. Kate's passion has always been providing resources and opportunities that enrich the lives of adults in the community and she is very excited to be here with the Y.
Kate believes that as we approach retirement, it opens possibilities for new hobbies, fitness schedules, travel options, friends and new adventures, and her mission is to provide a well-rounded curriculum of programs and events for adults throughout all YMCA of the Fox Cities locations. 
Kate is working hard to grow our ForeverWell opportunities association-wide. Please do not hesitate to reach out to her with any ideas and/or questions that you may have: 920-886-2105; kyates@ymcafoxcities.org.